Mike Montrey Band Recording Album In LA With Grammy-Winning Producer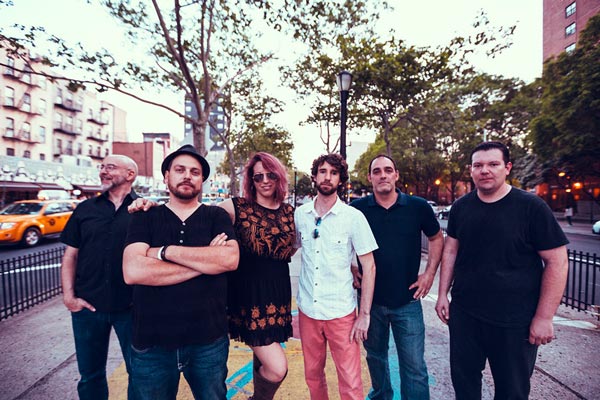 MIKE MONTREY BAND are currently recording their 4th album at famed PLYRZ Studio in Los Angeles, CA. Mike and the band are especially excited to be working with Grammy-winning producer JIM SCOTT, who has put his tasteful sonic stamp on releases by Wilco, Tom Petty & The Heartbreakers, Santana, and Tedeschi Trucks Band, to name a few. The new album by Mike Montrey Band will be called "John Street," and will be released in early 2018 on Water Productions Records—fans will get an early glimpse of the album when two singles are released later this year.
Joining MMB at PLYRZ studio is legendary keyboard player JOHN GINTY, who is known for his soulful, energetic performances with Dixie Chicks, Citizen Cope, Robert Randolph & The Family Band, and others. Ginty is particularly well-loved for his Hammond B-3 organ skills, which will be a refreshing addition to performances by band members Mike Montrey (guitars/vocals), Anthony Duca (bass), Rob Smith (drums), and Jen Augustine (vocals).
The sound of Mike Montrey Band has a rugged outline — awareness of life's tremors pepper the lyrics, sung with a tenor that both trembles and soars, seemingly made for this kind of poetry. Yet it's the high-spirited melodies and flowing, exploratory warmth of the musicianship that keep this group from settling anywhere near easy classification: "indie acoustic singer-songwriter," "sultry jazzy zouk" or "roots" could aptly be applied at any given performance.
While in Los Angeles recording their new album, Mike Montrey Band are performing live at The Viper Room on August 8th. They'll feature songs from their forthcoming album, "John Street," including 'A Lifetime Made Of Glass,' which was recently submitted for National Public Radio's "Tiny Desk" series.
Montrey's professional music career began in 2001 with the formation of the band Water, which earned a cult following after several tours that included performances at SXSW, Kitting Factory, Stone Pony, and other prominent venues across the US. In 2007, Mike was invited to join seminal rock band THE SAMPLES, which lead to several world-wide tours as guitarist for the group. The Samples' keyboardist Karl Dietel appears on previous Mike Montrey Band releases, and regularly performs with them in live settings.
PHOTO BY LEO MASCARO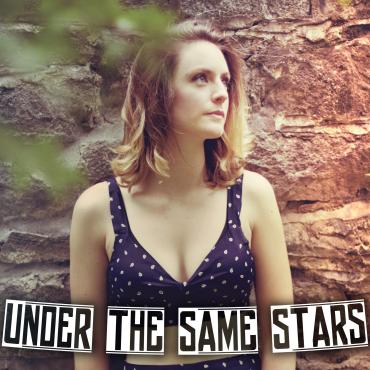 June 24, 2016
No Depression – Track Premiere: Nashville Emerging Artist Charlotte Berg Releases "Under the Same Stars"
June 2016

There's a lot to be said for taking charge of your life but still remaining open-minded to growth. Connecticut-born indie singer-songwriter, Charlotte Berg, switched her career goals from medicine to music at age 20 and never looked back. She is now pleased to announce the official release of her debut album, It's the Damsel Who Decides. She is currently releasing her first single, "Just For Now," as a glimpse of what's to come from her 10-track album set to be out August 12, 2016. Having gained fans in both Australia and the US, Berg hits the road again this summer, touring the UK and Sweden in support of her new album…link for full article:
CHARLOTTE BERG poised to release new album IT'S THE DAMSEL WHO DECIDES.
Feb 2016

Charlotte Berg
"It's The Damsel Who Decides"

Hailing from down under in Melbourne, Australia having honed her skills in local pubs and relocating to Mechanicsburg, PA, Charlotte Berg has become a world traveler performing her music at every stop along the way. She was classically trained on the piano at the ripe young age of eight and has continued her learning curve since then. She moved to the Music City, Nashville, TN in 2014, where she wrote and composed this debut LP.

Teamed up with Tim Grogan on percussion, drums & tambourine; Bobby Holland on electric guitars; Elliot Ryan on acoustic guitar and Travis Vance on bass; Charlotte contributes to this effort with her prowess on the keys and vocals.

Her 10-track debut LP opens with "It's My Life", a mid-tempo track where her vocals stand out similar to a Natalie Merchant in that Pop/Rock flavor. The prominent acoustic guitar work from Elliot is spot on. "Right Through You" spotlights those Elton John melodic keys and the angelic ranging vocals that Charlotte projects with ease. "Let It Burn" has a great mainstream sound that should break out into more formats with ease. The voice-overs are very melodic and tight! "Under the Same Stars" is a bouncy, fun-sounding number that has potential to be a single release. This track shows the energetic side to Charlotte.

"You and I Won't Fade" is an awesome ballad that would bring tears to the eyes of the listener. The powerful keys give this an awesome feeling. I would love to hear some violin accompaniment with this, that would give this tune an awesome full sound! "Turning Into Nothing" gives me visions of an acoustic Jewel track from her earlier days. The story line wraps you up in a minute! "Just For Now" is a heartfelt ballad that has a bit of an emotional feel to it, Charlotte pours out those deep feelings that hold you captive throughout.

"Loneliness Don't Get Easier" is one of those guitar acoustics with a bit of Folk influence that is so refreshing. Charlotte's vocal ranges are evident here. "Tell Me Why" is a ballad which has a sound that could cross multiple formats. The addition of a lap steel guitar would give this a full-bodied country flavor. "Our Hearts" is an upbeat number where Bobby's guitar gives it a bit of a Americana/Country sound. I could see Cheryl Crow or Joni Mitchell singing this track!

This LP has breakout radio potential in the Country/MOR/Pop formats. I can see at least 3 singles coming out of this effort. If you are into any of the artists I have previously mentioned here, you need to check this out! Charlotte's vox will get you under her spell in a minute! WELL DONE! On the Nor'easter Storm Scale, I give this CD a FORCE 3!

LP Review by Michael McKenna
Nor'easter Entertainment Magazine